Exclusive Tour: Inside the IVF Laboratory at RMA of New York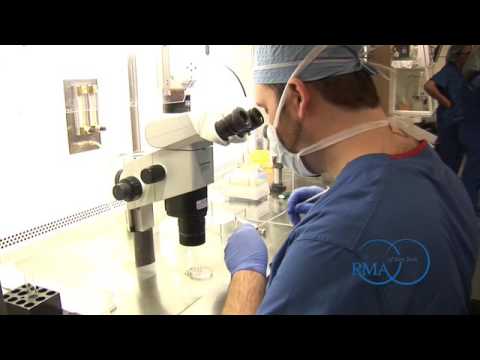 Tour one of the most advanced IVF laboratories in the world with the expert embryology team at Reproductive Medicine Associates of New York as they perform the latest assisted reproductive technologies (ART) available to modern medicine. Gain an insider's view of fertilization, the stages of embryo development and procedures performed during an IVF (in vitro fertilization) cycle, such as an egg retrieval, insemination, embryo culture and transfer, as well as egg and embryo freezing using state-of-the-art equipment guided by our skilled embryologists and world renowned physicians.
LATEST FROM THE BLOG
Acupuncture and Fertility Many women preparing to be pregnant want to focus on wellness and try to be as natural as possible. Acupuncture is a great way to improve wellbeing while minimizing risk of potential side effects seen with some medications. ...READ MORE
EVENTS
Ride for RESOLVE – Reproductive Rights Sunday, November 12, 2017 12:45 PM to 1:30 PM (EST) ...READ MORE
Glow in New York | FAFQ: Frequently Asked Fertility Questions Do you have questions about all of the available fertility treatments? Ask your questions at one of our upcoming Glow events on October 18th and October 19. Wednesday, October 18 – MIDTOWN 2 West 46th Street, New York, NY 6:30 ...READ MORE
Sign up
to receive all the latest News, Events & MORE!