Exclusive Tour: Inside the IVF Laboratory at RMA of New York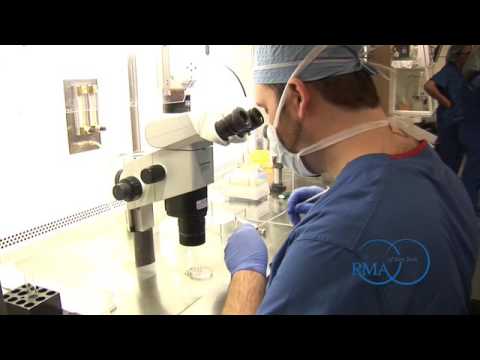 Tour one of the most advanced IVF laboratories in the world with the expert embryology team at Reproductive Medicine Associates of New York as they perform the latest assisted reproductive technologies (ART) available to modern medicine. Gain an insider's view of fertilization, the stages of embryo development and procedures performed during an IVF (in vitro fertilization) cycle, such as an egg retrieval, insemination, embryo culture and transfer, as well as egg and embryo freezing using state-of-the-art equipment guided by our skilled embryologists and world renowned physicians.
LATEST FROM THE BLOG
Preimplantation Genetic Screening of Embryos in Patients with Recurrent Pregnancy Loss Miscarriages can be emotionally and physically challenging for both women and couples. Recurrent pregnancy loss, which is defined by the American Society of Reproductive Medicine as two or more failed clinical pregnancies, can be devastating. ...READ MORE
Sign up
to receive all the latest News, Events & MORE!